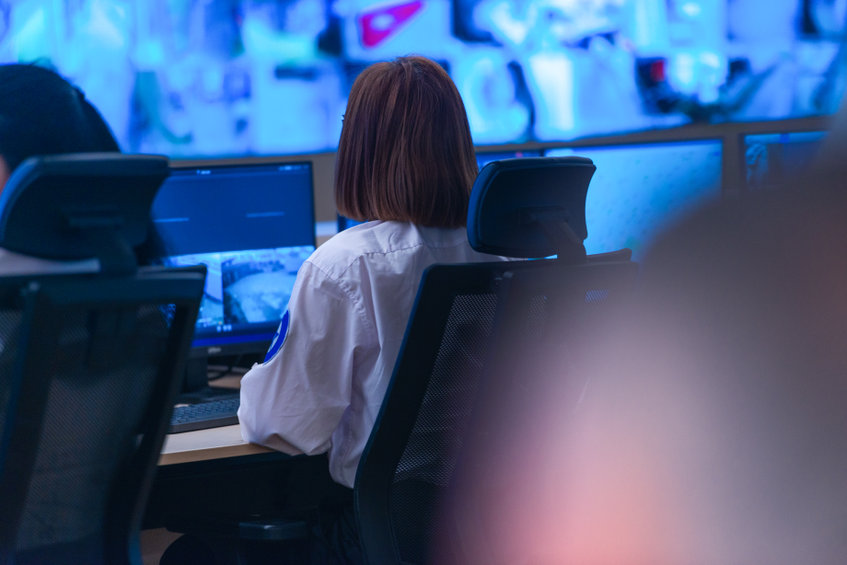 Your alarm monitoring center is the beating heart of your business. It delivers on the promises your business makes since it's the place your alarm monitoring contracts call when there's an emergency. If you've promised a fast, caring, professional response, here's where you deliver it.
Monitoring centers are 24/7 operations staffed by people (with great technology to back them up, of course.) It's the human element that's our focus in this blog. Here, we review some best practices and tips for managing the human elements of your business so you can keep your alarm monitoring center running smoothly.
Hiring Alarm Monitoring Center Staff
Recruit by casting a wide net
There is intense competition for entry-level employees so make your recruiting effort as broad as possible. There are the local help-wanted ads, but using web platforms like LinkedIn or job sites like ZipRecruiter will reach younger searchers. Also, add outreach at community colleges and local institutions, social media postings, and participating in job fairs to your mix.
Fine-tune your job description
Of course, the job description needs to describe the tasks involved accurately, but it shouldn't be a dry recitation of tasks. Include a description of the vital role the position plays in the organization. You might create several versions of the job description to emphasize different attributes of the job or desired candidate. Use different versions to see which gets a better response.
Use a multi-faceted interview process
When interviewing candidates, include a mix of phone interviews, in-person interviews, skill tests, behavioral assessments, and drug and background screenings. Have a variety of current staff participate in interviewing to get a range of perspectives.
Training Alarm Monitoring Center Staff
Document your Standard Operating Procedures (SOPs)
An SOP manual is an important resource for alarm monitoring center staff and ensures that your alarm monitoring contracts clients get consistent service. 
Use a variety of methods for onboarding
Individuals learn differently, so don't be surprised that initial training takes time. There is a vast amount of information to pass on when onboarding a new employee – the industry, the company, its culture, people and their roles, software, SOPs, and more. 
Ongoing training
Ongoing training is essential for all alarm monitoring centers. There are technology changes, new alarm monitoring contract clients, and revised SOPs. Consider holding regular bi-weekly training sessions or quarterly updates. Use ongoing training sessions to address staff issues. Also, you can use ongoing training to offer growth opportunities to employees.
Staffing Issues
Work scheduling
An alarm monitoring center is a 24/7 operation and that means shift work and working weekends and holidays. Scheduling can be complex. In general, employees like to have consistency in their schedules and appreciate clear, timely communication about their work schedules.
Use metrics
Use historical measurements of call volumes to predict staffing needs. Of course, stuff happens – workers call in sick, and volumes are higher than expected. It's good to have a fall-back plan like calling in part-time workers or over-staffing.
Shift work
It's been shown that working rotating shifts can be detrimental to job performance and employee health. It's better to hire for specific shifts and provide incentives for second and third-shift workers like bonuses, pay differentials, or even provided meals. 
Weekends and holidays
Handle weekends and holidays with a "we're all in this together" attitude. Share the weekend and holiday hours with everyone. There may be some employees who want to work a specific holiday or like working weekends, so ask about preferences.
Connecting with employees
Foster connections with other team members and create long-term, productive employees by building a strong sense of team among your alarm monitoring center staff. Ultimately, this is essential for success. Team building relies on management modeling good team behavior – respect, inclusion, communication, collaboration, and feedback.
A Well-Run Alarm Monitoring Center Adds Value
If your alarm company will be for sale at some point or if you need funding, having an efficient, smooth-running alarm monitoring center will add value to your company.
If you have questions about your alarm monitoring operation or the financial health of your company, contact Rory Russell at 800-354-3863 or online to get the conversation started today. 
Don't go it alone! You can learn more about the advantages of working with a security business broker to sell your monitoring station here.
Want to avoid hazards and risks when you sell your monitoring station or alarm business? Read this post.
Wondering how to find buyers for your monitoring station? Here are 4 methods to connect with qualified monitoring station buyers when you're ready to sell.