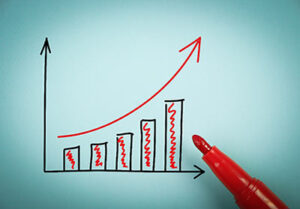 Are you looking to bolster your business, specifically in the security alarm and monitoring industry, the integration industry, or the fire protection industry? People and their possessions, homes, and businesses will always need protection from harm. This makes the security, fire protection, and integration industries somewhat recession proof and some of the best markets to invest in!
If you're looking to expand, doing so within the life protection, integration or security alarm spaces can be a great way to augment profitability and continue building your successful business – and legacy.
Growing Your Alarm Company
There are a couple of different ways to grow a company in one of these industries. Both paths will take dedication, time, resources and, of course, adequate financing and funding to facilitate company growth.
Buying an Established Security, Integration, or Fire Protection Company
A relatively quick path to growing your alarm company is to find someone who is selling their business, whether it is someone who is retiring or is just looking for a new challenge. Purchasing an existing company with established accounts can be a quick way to ramp up your own business. There will already be employees and processes in place, as well as a reputation within the marketplace. And probably most important, there will already be paying customers.
While this may increase the size of your business in a short period of time, it may take a longer stretch of time to unify the organization and put your own stamp on the company you've purchased, if that is something that is important to you.
Buying Alarm, Integration, or Fire Protection Accounts
This is a variation on buying an entire company. Some people may not wish to sell their whole alarm business, but instead, just some or all of their client accounts. There are any number of reasons they may be doing this, but the thing to keep in mind is that buying accounts may be a tremendous opportunity for you to take on existing, paying clients, and fold them into your already established company.
How to Know if You're Ready to Expand Your Business
Successful growth can only happen if your existing business is well positioned for an expansion. There are a number of factors that need to be weighed in order to determine whether or not your company is prepared for a successful merger or account acquisitions. These resources are a great jumping-off point if you're considering an expansion in the coming months or years:
Security Business Key Performance Indicators: Learn about key performance indicators that can help you monitor and measure the health of your alarm company.
Calculating Monthly Recurring Revenue: Gain a deeper understanding of MRR so you can accurately measure what you're currently bring in and have a better sense of the potential for additional MRR with an acquisition or merger.
Security Integration Trends: Take a look at some of the trends in the integration industry so you can feel confident that you're currently well equipped to meet consumer needs and expanding in the right direction.
We also recommend securing an updated business valuation to gain a deeper and current understanding of what your company is worth and where its strength and weaknesses lie. This can also help you to see opportunities that may not have occurred to you previously. You can learn more about the benefits of an accurate and up-to-date security business valuation here.
Expanding Your Business in the Fire Protection Industry
Additionally, if you're considering expanding or diversifying within the life safety space specifically, there are a handful of things to consider that can impact the success of your purchase. You can read about three key factors that may impact the success of your acquisition within the fire protection industry here, and find insight about key things to consider as a buyer or investor in a fire protection company here.
Let AFS Help You Grow Your Alarm, Integration, or Fire Protection Company
As a leader in the merger, acquisition and financing of the security industry, AFS has helped many businesses continue to succeed in the ever-changing marketplace. We take pride in connecting profitable sellers with well-qualified buyers, and we're a great resource if you're looking to expand through a merger or acquisition.
Owner Rory Russell has decades of experience in the security industry, both as a company owner and as a broker who has coordinated millions of dollars worth of alarm company sales. Access to his insight is a HUGE asset when it comes to expanding your business successfully!
If you're interested in pursuing an alarm business expansion or acquisition, let us assist you!  Contact Rory Russell today at (800) 354-3863 (personal cell with 24/7 availability) or contact him via his easy online contact form to get the conversation started.
Additional Resources For Security Alarm Business Owners:

Kirschenbaum & Kirschenbaum PC, Attorneys to the alarm industry.
For Standard Form Contracts, call Contract Administrator at 516 747 6700 x 312.
For 'Whats My Alarm Company Worth,' call Jennifer Kirschenbaum at 516 747 6700 x 301.
Contact Ken Kirschenbaum at [email protected] 516 747 6700 x 301.